The challenge
Robyn finds it extremely difficult to find graphic designers with her minuscule budget and doesn't have the design know-how to develop a professional looking invitation.
OBJECTIVES
Connect with a graphic designer who has the ability to turn their vision into compelling design.
Produce a print-ready invitation template for the upcoming event.
The match
Robyn posts a Print Materials Design project.
Joy, a freelance graphic designer, applies for the project.
Robyn & Joy accept the match after meeting each other on a two-way interview call.
The Solution
Robyn and Joy have an initial meeting to discuss the vision, target audience, style and goals for the project.
Robyn shares all necessary preparation materials with Joy (including visuals, copy, and existing marketing materials).
Joy drafts the invitation and presented to Robyn and the Ubuntu Africa Event Planning team for review.
Robyn provides Joy with multiple rounds of feedback.
Joy incorporates the feedback into the design.
Joy delivers the final version to Robyn.
The Result
"Joy is like no other when it comes to turning around a draft. She gets things done that day or in a couple of days. The greatest thing about Joy was how patient and accommodating she was with all of the edits we provided. We are actually working together on another invitation right now and really look forward to continuing our relationship together."
- Robyn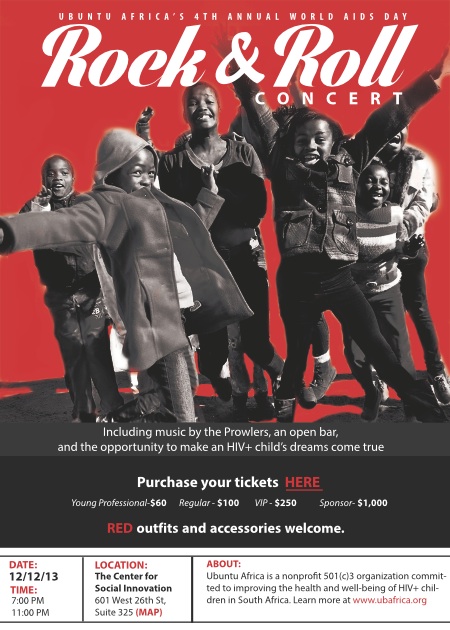 The Impact
"In the short term this project helped us get the word out with a really professional and flashy invitation for our major event. I'm not sure what we would've been able to do as far as an invitation if we did not have Joy. We would've had to default to something that I could make which is just not professional and we really didn't have the budget for any sort of graphic design. We really look at the impact as the long-term relationship we are going to have with Joy. I feel comfortable knowing that we have a designer that we can explain the whole philosophy to who actually gets it. It's really important for us to be able to communicate our ideas and trust that Joy is able to turn those into a deliverable. Now that we've established this sort of relationship, we hope that as we move forward we will be able to pay her for different projects."
-Robyn

"Working on this project and receiving the client's feedback really helped me improve my skills. I'm so happy that they like my work and that the invite was a success. It caught the audience's attention and increased the amount of people who want to help."
- Joy
Joy dedicated 25 hours to the project, resulting in $4K saved for Ubuntu Africa.
The Organization
Ubuntu Africa is dedicated to improving the health and wellbeing of HIV-positive children in under-served communities in South Africa by establishing community-based programs that provide lifesaving health and support services. UBA is also committed to fostering an empowered attitude towards HIV/AIDS among young people worldwide and engaging them to participate in improving conditions for people affected by global health challenges.
The Volunteer
Joy is an illustrator and graphic design who describes herself as artsy, friendly and kind at heart. She illustrates inspiration, designs ideas, and photographs moments of a lifetime. Everything turns into inspiration, and the ideas become the pieces of her art. Born a Filipino in Qatar, Joy embraced diversity in the Middle East. As a teenager, she immigrated to California with her family to experience new opportunities. She obtained her Associate of Arts in Arts & Graphic Design from the College of Sequoias. She received her Bachelor of Fine Arts in Graphic Design with an emphasis of Illustration. While she works, she also freelances and volunteers to those in need.