See how Larry's skills helped Children's Assistive Technology Services on a Marketing Strategy call.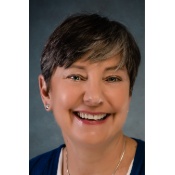 To meet the immediate needs of kids with physical disabilities for assistive technology so they can better participate in life.
What did Cathie need?
I'd like strategic advice on developing sponsorships with hospitals, clinics and education systems who regularly use and promote our services, but are not supporting us in any way.
Matched On
Jan 28, 2020
Saved
$392
Have professionals like Larry help you on a Marketing Strategy call
Post this call
Volunteer
I advise on fundraising strategy and program design grant writing strategic planning and staff development board development and recruiting marketing and communications public policy analysis and advocacy for community-based social justice nonprofits collaboratives and philanthropists. It wasn't ...
Read More
What did Larry have to offer?
I have turned around troubled non-profit organizations and started up new ones. I've built and maintained elected officials' offices, managed political campaigns, and have a solid understanding of the impacts of public policy. I'm a problem solver, a "fixer," and am passionate about urban communities and social justice.
This engagement is sponsored by